Course Details
Duration: 3 Days
Course Qualification(s):
VTCT
Related Product(s)/Brand(s):
Lynton Lasers
Contact Details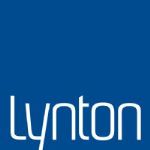 Lynton Lasers
Contact:
Nicole Currie

Address:
Lynton House
Manor Lane
Holmes Chapel
Cheshire
CW4 8AF
Telephone:
01477 536 977
Web:
lynton.co.uk/aesthetics-training/
Email Us
For more information on this event please add your name, email and tel below.
Lynton is delighted to announce a brand new OFQUAL regulated qualification in Anatomy and Physiology for 2021!
Who Is This Course For?
This specialised Level 3 virtual classroom qualification provides the underpinning knowledge to help you understand the way in which our bodies work, which is a crucial part of the job of all aesthetic practitioners. Having a better knowledge of the various anatomical structures and the physiological function of the body systems can help you confidently assess and advise your clients about the best treatments for their concerns.
Having an A&P qualification is now also a suitable pre-requisite for people without a beauty or medical background who want to achieve higher aesthetic qualifications. This includes the Level 4 Laser and IPL hair removal and skin rejuvenation course offered by Lynton. Following the completion of these courses, you can complete a Level 5 qualification in Laser Tattoo Removal.
Course Agenda
As part of this qualification, there will be an assignment to complete, followed by an online multiple-choice examination. On completion of this, you will be rewarded with an OFQUAL regulated Level 3 VTCT award in Anatomical and Physiological Knowledge of Body Systems. Whether you want to progress onto higher qualifications, or simply refresh your A&P knowledge, this 3-day virtual course will be invaluable in helping you deliver the best possible offering to your clients.
The course covers the following systems and also investigates aspects of dermatology, microbiology and trichology;
Skin – structure, function, and common problems (such as vitiligo, melasma, milia, scars)
Nails – structure, function
Hair – structure, function and reasons for unwanted growth (including medical conditions)
Cardiovascular system; function and structure (including the heart, blood vessels and blood composition)
Lymphatic system – function and structure (including lymph nodes and position of nodes)
Endocrine system – function and structure (thinking about how it might affect results of certain treatments)
Skeletal system – function and structure (including a consideration of how bone structure affects the ageing process in the face)
Digestive system – function and structure
Nervous system – function and structure
Respiratory system – function and structure.
Why Train with Lynton?
This 3-day interactive virtual course is delivered via Zoom, which means that you will get interactive teaching with an experienced Lynton trainer. Unlike other online courses, you will have the opportunity to ask questions directly and interact with your tutor and classmates, resulting in a much more positive learning experience.
What Will You Get Out of It?
A VTCT Level 3 OFQUAL Qualification.
Opportunity to do a Level 4 VTCT Laser and Light Qualification after completion.
Details:
Fee: 840.00 (VAT included) | No Catering
lynton.co.uk/aesthetics-training/
Disclaimer
www.cosmetictraining.co.uk accepts no liability for the accuracy of training course information listed above. All information is provided by the training course operator.
Training courses listed on www.cosmetictraining.co.uk are neither run nor organised by www.cosmetictraining.co.uk or The Consulting Room (www.consultingroom.com). We do not validate, accredit or verify the quality or educational content of training courses in any way. It is up to the individual to ask to see CPD or qualification certification and to do due diligence to satisfy themselves of the course quality when applying with the provider.
You will need to contact the listed provided directly using the contact information on the left hand side of this page in order to enquire about the specific training course. Please do not contact us directly.