Course Details
Duration: 2.5 hours
Course Topic(s):
Telephone Training
Contact Details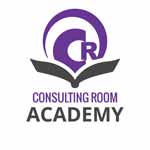 Consulting Room Academy
Contact:
Ron Myers

Address:
Consultingroom.com Ltd
PO Box 3928
CHESTER
CH1 9LQ
Telephone:
01788 577 254
Web:
www.cosmetictraining.co.uk/Academy/
Email Us
For more information on this event please add your name, email and tel below.
Telephone Training Course includes:
2.5 hours of modular learning
25 downloadable resources
Full lifetime access
Access on mobile, laptop and tablet
Printed and posted certificate of completion
COURSE DESCRIPTION
How effective is your receptionist in persuading potential clients to book a consultation?
With the correct call-handling and CRM training your front of house staff or receptionist could easily convert more initial enquiry calls into consultations and increase your clinic's or salon's turnover by thousands of pounds each year.
Missed or poorly handled telephone enquiries cost your business thousands of pounds a year and waste thousands more that you spend on marketing and advertising to attract those calls in the first place.
Your receptionist is the very first person that a potential new customer will speak to when they contact you to enquire about your services. It's their primary task to quickly establish a rapport, handle the call professionally and effectively and guide the potential client into booking an initial consultation with you, rather than your local competition.
Sounds easy doesn't it? But you'd be surprised how many clinics get it so
very wrong!
The Consulting Room Group team who - alongside working with hundreds of other clinics to develop their businesses - have over 13 years' experience in running their own medically led aesthetic clinic and have mystery shopped hundreds of clinics and run numerous training courses specifically for reception staff working in aesthetic clinics and salons.
However, despite that, we are still finding that when we telephone clinics to evaluate their reception staff that the majority of calls are still not handled well!
This unique (you won't find a comparable course anywhere...we've looked), online, comprehensive, professional and certificated course can rectify that quickly and effectively.
Every telephone call to an aesthetic practice could be worth £1,000s in repeat business during the lifetime of a client, this course is a definite 'must-have' for any clinic or salon who want to maximise their hard-earned leads by highlighting areas of call-handling underperformance and rectifying them - potentially saving you thousands in future lost revenue.
Details:
Fee: £20 +VAT (VAT excluded) | No Catering
www.cosmetictraining.co.uk/Academy/
Course Sponsor(s) Information:
Learn new skills, grow your business The Consulting Room Academy offers you access to certified, online training courses to help you and your staff learn new skills which can have a real impact on the success of your business. To purchase, select more information on the available courses below. Want to access these courses free of charge? Being part of Consulting Room offers exclusive Member benefits, including access to all courses in the Consulting Room Academy, discounted services, advice and business support, lead generation and an opportunity to boost the profile, success and profits of your aesthetic business. If you'd like to learn more about the benefits of Consulting Room Membership, what our Members have to say about our service and reasons why you should join, then please see this page on Membership Benefits. Alternatively, please email your details to admin@consultingroom.com and a member of our team will contact you.
Disclaimer
www.cosmetictraining.co.uk accepts no liability for the accuracy of training course information listed above. All information is provided by the training course operator.
Training courses listed on www.cosmetictraining.co.uk are neither run nor organised by www.cosmetictraining.co.uk or The Consulting Room (www.consultingroom.com). We do not validate, accredit or verify the quality or educational content of training courses in any way. It is up to the individual to ask to see CPD or qualification certification and to do due diligence to satisfy themselves of the course quality when applying with the provider.
You will need to contact the listed provided directly using the contact information on the left hand side of this page in order to enquire about the specific training course. Please do not contact us directly.