Course Details
Duration: 4 hours
Course Topic(s):
Skin Care
Related Product(s)/Brand(s):
Obagi Blue Peel
Contact Details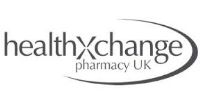 Health Xchange
Contact:
Kelly Edwards

Address:

Telephone:
0118 304 3456
Email Us
For more information on this event please add your name, email and tel below.
Course summary
Transform your patient's skin with the #1 physician-dispensed skincare system that helps correct hyperpigmentation and improve visible signs of skin ageing. Suitable for all Fitzpatrick I-VI skin types.
It is required that a listed medical prescriber for the account attends this training before, or at the same time as, their other clinic staff.
Obagi Medical products cannot be purchased until the medical prescriber for the account has attended the Obagi Nu-Derm® training.
Objectives and content
• Understand who is the Obagi client
• Learn about skin anatomy and physiology
• Understand the causes of ageing and effects on the skin
• Learn about skin analysis and the benefits of key ingredients
• Learn how to conduct patient assessments and tailor protocols
In-Academy also includes:
• Watch an OBSERV 520x demonstration
• Case studies for patient indications
• Applications of Obagi Nu-Derm® demonstration
• Clever Clinic overview and demonstration
• How to incorporate Obagi into your business
• Opportunity to sample products
• Meet a dedicated Obagi Account Manager
• Q&A session
Course details
• Duration (online): 4:00 hours.
• Duration (in Academy): 6:30 hours.
• Certificate of Attendance on successful completion of course quiz (score 80% or more).
• CPD certified.
• CPD hours (online): 3.00 hours.
• CPD hours (in Academy): 5.00 hours.
Trainers
• Amanda Wilson
• Dianne Johnson
• Jude Dunican
• Mary Keltai
• Shannon Lister
Details:
Fee: Free (VAT excluded) | Lunch Provided
healthxchangeacademy.com/course/obagi-nu-derm/
Disclaimer
www.cosmetictraining.co.uk accepts no liability for the accuracy of training course information listed above. All information is provided by the training course operator.
Training courses listed on www.cosmetictraining.co.uk are neither run nor organised by www.cosmetictraining.co.uk or The Consulting Room (www.consultingroom.com). We do not validate, accredit or verify the quality or educational content of training courses in any way. It is up to the individual to ask to see CPD or qualification certification and to do due diligence to satisfy themselves of the course quality when applying with the provider.
You will need to contact the listed provided directly using the contact information on the left hand side of this page in order to enquire about the specific training course. Please do not contact us directly.