Course Details
Duration: Any Time
Contact Details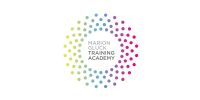 Marion Gluck Training Academy
Contact:
Anna Paci

Address:
Londoneast-UK Business Centre
Yew Tree Avenue
Dagenham
RM10 7FN
Telephone:
07473050800
Web:
www.marionglucktraining.com/
Email Us
For more information on this event please add your name, email and tel below.
This one-day course, developed by Dr Marion Gluck, gives you the chance to take your knowledge and experience in bioidentical hormone replacement therapy to the next level. Following on from Course 1, it covers a wider range of hormonal conditions and how they can be treated using BHRT. The course looks at new methods of delivery and a broader spectrum of hormones, enabling you to feel confident in treating even more patients. You also will gain an introduction into how to treat andropause and optimise men's health.
Hormone changes affect every aspect of our health and this course will provide you with a greater understanding of how this can affect a patient's skin, hair and genital health. It is also designed to provide expertise in a greater range of treatment options using the proven 'Marion Gluck Method' and will enable you to offer your patients a more comprehensive approach to personalised medicine.
Ongoing post-course support forms part of the course programme and will include expert help with your patient case studies, so you can feel confident in offering this treatment to your patients.
Course outcomes
After the course you will have increased confidence in:
Understanding how and when to prescribe testosterone and DHEA for treating andropause, peri-menopause and menopause
Understanding the role of estriol and testosterone for vaginal dryness and libido
How to convert HRT patients to BHRT, and understanding the role of contraception
When and how to prescribe transdermal cream, lozenges, capsules or pessaries for BHRT treatment
Understanding how skin changes from peri-menopause and how to treat it using topical hormone treatment
Understand how hair can change during hormonal shifts
Details:
Fee: £599 (VAT excluded) | No Catering
www.marionglucktraining.com/courses/course-2/
Disclaimer
www.cosmetictraining.co.uk accepts no liability for the accuracy of training course information listed above. All information is provided by the training course operator.
Training courses listed on www.cosmetictraining.co.uk are neither run nor organised by www.cosmetictraining.co.uk or The Consulting Room (www.consultingroom.com). We do not validate, accredit or verify the quality or educational content of training courses in any way. It is up to the individual to ask to see CPD or qualification certification and to do due diligence to satisfy themselves of the course quality when applying with the provider.
You will need to contact the listed provided directly using the contact information on the left hand side of this page in order to enquire about the specific training course. Please do not contact us directly.