Course Details
Region: North West | Venue: Virtual Classroom Theory, Practical at The Lynton Training Academy | Duration: 7 Days
Course Qualification(s):
VTCT
Course Topic(s):
Tattoo Removal
Related Product(s)/Brand(s):
Lynton Lasers
Contact Details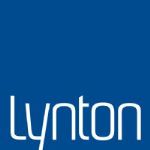 Lynton Lasers
Contact:
Nicole Currie

Address:
Lynton House
Manor Lane
Holmes Chapel
Cheshire
CW4 8AF
Telephone:
01477 536 977
Web:
lynton.co.uk/aesthetics-training/
Email Us
For more information on this course please add your name, email and tel below.
In the ever-growing and expanding aesthetics industry, being able to show that you have regulated qualifications is a great way to set you apart from other clinics. It also enables you to gain the best knowledge in performing treatments, which helps you to achieve the best results for your clients.
The Lynton Training Academy was one of the first training centres to offer the VTCT Level 5 Tattoo Removal Qualification as we have a range of tattoo removal systems available for you to use to gain practical experience.
About This Course
This in-depth Level 5 Qualification teaches you everything you need to know about laser tattoo removal, including professional tattoos, amateur and semi-permanent makeup removal (eyebrows only).
As well as covering all the necessary theory, you will complete practical hands-on training at the state-of-the-art Lynton Clinic. You will treat live models and by the end of the course, you will feel confident to be able to administer treatments safely and effectively at your own premises.
This course is suitable for anyone who has completed a Level 2, Level 3 & Level 4 Qualification looking to further their qualifications and knowledge in tattoo removal with a Level 5 Training Qualification accredited by VTCT.
Dates
Part 1: Monday 22nd March: Virtual Classroom Theory Training
Part 2: Tuesday 23rd March – Wednesday 4th March: Practical at The Lynton Training Academy
Part 3: Monday 26th April – Tuesday 27th April: Practical at The Lynton Training Academy
Course Agenda
The theory of laser for tattoo removal
Alternative methods of tattoo removal, including saline, acid and surgical
Theories of skin ageing
Treatments and products to help with skin ageing
Consultation and contraindications
The Importance of record-keeping
The importance of patch testing
Client care and communication
Risk assessment and health & safety
The relevant legislation for laser treatments and practitioners
Practical laser tattoo removal using passive and active lasers (Q-Switch Nd:YAG at 1064 and 532) to treat 10 different tattoos, black and colour on different areas of the body.
Why Train with Lynton?
Delivered at the UK's only dedicated training academy specifically for laser & IPL training, our brand-new, state-of-the-art premises offer the perfect environment for in-depth clinical training. Working with our friendly team of experienced lecturers, you will be trained and assisted to help ensure you gain Level 5 accreditation.
Our training centre is equipped with the latest interactive audio-visual technology, which, coupled with treatment rooms housing our industry-leading aesthetic devices, allow delegates to receive excellent educational content together with live demonstrations and hands-on experience with live models.
Uniquely, we are able to offer hands-on experience on a wide range of different systems, unlike many other training providers who generally only have one system at their disposal. For example, at the Lynton Training Academy we are able to offer tattoo removal training using passive and active lasers (Q-Switched Nd:YAG at 1064 and 532) to treat 10 different tattoos, black and colour on different areas of the body.
What Will You Get Out of It?
You will gain a formal VTCT accredited qualification in the use of Lasers for Tattoo Removal.
Following completion, you will understand the skin in further detail, including the ageing of the skin. This opens up the opportunity for you to attend a Level 6 course in the future.
Venue Details: Virtual Classroom Theory, Practical at The Lynton Training Academy
Venue Address:Lynton Lasers Ltd, Holmes ChapelHolmes Chapel, Cheshire, CW4 8AF
Fee: 2200.00 (VAT included) | Refreshments Provided
lynton.co.uk/aesthetics-training/
Disclaimer
www.cosmetictraining.co.uk accepts no liability for the accuracy of training course information listed above. All information is provided by the training course operator.
Training courses listed on www.cosmetictraining.co.uk are neither run nor organised by www.cosmetictraining.co.uk or The Consulting Room (www.consultingroom.com). We do not validate, accredit or verify the quality or educational content of training courses in any way. It is up to the individual to ask to see CPD or qualification certification and to do due diligence to satisfy themselves of the course quality when applying with the provider.
You will need to contact the listed provided directly using the contact information on the left hand side of this page in order to enquire about the specific training course. Please do not contact us directly.