Course Details
Region: London | Venue: Online Distance Learning Course | Duration: Online
Course Topic(s):
Laser IPL, Tattoo Removal
Contact Details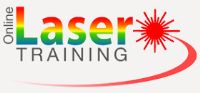 Online Laser Training
Contact:
Godfrey Town

Address:
14 Vincent's Way
Naphill
BUCKS
HP14 4RA
Telephone:
01444484911
Web:
www.onlinelasertraining.co.uk
Email Us
For more information on this course please add your name, email and tel below.
This BMLA-approved course is for the advanced learner seeking certification in Laser Tattoo and Benign Pigmented Blemish Removal with additional material covering new and advanced techniques. As this is a Level 4 course, a thorough understanding of the training video and workbooks is required to answer the series of challenging multiple-choice assessments.
The learner will be typically a practitioner already using laser or intense pulsed light equipment wishing to achieve the minimum recommended educational conditions published by professional educational bodies or required by professional indemnity insurance providers. The Level 4/5 candidate in Laser Tattoo & Benign Pigmented Blemish Removal will therefore have completed 'Core of Knowledge' Laser User Level 4 training or have attended a recognised laser safety certificated course as a pre-requisite before taking this advanced.
Several written tasks and documented case studies must be completed and submitted as evidence of practical skills. Online Laser Training provides additional study resources to assist the completion of all these portfolio tasks.
Our laser theory and practical application courses are quality assured customised programmes of study that are bespoke to Online Laser Training and not available on the UK regulated framework. However, our programmes have been mapped to the relevant National Occupational Standards (NOS) and aligned to the regulated framework meaning they are equivalent in academic terms to Level 4 and Level 5 qualifications.
The learner must progress through the following sequence of modules, and you can only purchase the next module after successfully completing the multiple choice assessment.
Venue Details: Online Distance Learning Course
Venue Address:Nationwide, n/an/a
Fee: starting from £99 Modules 1-3, £795 Module 4 (VAT excluded) | No Catering
www.onlinelasertraining.co.uk/courses/laser-tattoo-benign-pigmented-blemish-removal-level-4/
Disclaimer
www.cosmetictraining.co.uk accepts no liability for the accuracy of training course information listed above. All information is provided by the training course operator.
Training courses listed on www.cosmetictraining.co.uk are neither run nor organised by www.cosmetictraining.co.uk or The Consulting Room (www.consultingroom.com). We do not validate, accredit or verify the quality or educational content of training courses in any way. It is up to the individual to ask to see CPD or qualification certification and to do due diligence to satisfy themselves of the course quality when applying with the provider.
You will need to contact the listed provided directly using the contact information on the left hand side of this page in order to enquire about the specific training course. Please do not contact us directly.