Course Details
Region: North East | Venue: Crowne Plaza Hotel | Duration: 1 Day
Course Topic(s):
Aesthetic Nursing, Anaphylaxis, Anatomy Training, Anti-Ageing, Botulinum Toxin, Cannula Training, Clinical Facial Anatomy, Complications Management, Dermal Filler, Health and Safety, Level 7 Training, Lip Augmentation, One-To-One Training, Skin Care, Skin Health, Skin Rejuvenation, The Regulation and Quality Improvement Authority, Website Marketing
Related Product(s)/Brand(s):
Azzalure, Botox, Juvederm, Juvederm VOLUMA, Restylane
Contact Details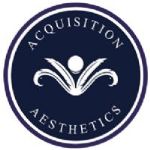 Acquisition Aesthetics
Contact:
Acquisition Aesthetics

Provider Code:
Foundation
Address:
30 Euston Square
London
NW1 2FB
Telephone:
0203 514 8757
Web:
www.acquisitionaesthetics.co.uk/
Email Us
For more information on this course please add your name, email and tel below.
Our CPD-certified* Botox® and Dermal Fillers course will provide you with the knowledge and skills necessary to perform foundation aesthetic procedures safely and with confidence. After theoretical teaching, our expert trainers will guide you through the techniques of delivering botulinum toxin and dermal fillers on live models. Our foundation Botox® courses and dermal fillers courses have the highest level of supervision available in the UK. Meaning when you graduate from our foundation injectables training course, you are able to practice aesthetic medicine the very next day.
Our foundation course in Botox® and dermal fillers prepares you for further programmes of study in non-surgical aesthetic medicine. This includes our Advanced Dermal Fillers and Botulinum Toxin Training course, and our Level 7 Diploma in injectables for aesthetic medicine.
We provide Botox® training in the UK. Get in touch for more information on our foundation Botox® courses, dermal filler courses and lip filler course in London, Manchester and Newcastle
*A total of 12 CPD points can be earned from completing the pre-course materials and the Foundation Botox® Course training day.
Venue Details: Crowne Plaza Hotel
Venue Address:Hawthorn Square, NewcastleNewcastle, NE1 3SA
Fee: £879 + VAT (VAT excluded) | Lunch Provided
www.acquisitionaesthetics.co.uk/course/foundation-botox-and-dermal-fillers-course
Disclaimer
www.cosmetictraining.co.uk accepts no liability for the accuracy of training course information listed above. All information is provided by the training course operator.
Training courses listed on www.cosmetictraining.co.uk are neither run nor organised by www.cosmetictraining.co.uk or The Consulting Room (www.consultingroom.com). We do not validate, accredit or verify the quality or educational content of training courses in any way. It is up to the individual to ask to see CPD or qualification certification and to do due diligence to satisfy themselves of the course quality when applying with the provider.
You will need to contact the listed provided directly using the contact information on the left hand side of this page in order to enquire about the specific training course. Please do not contact us directly.