Aesthetic Training Academy
Venue Address:
6th floor , 14 Mitchell Lane, Glasgow, G1 3NU
Venue Fee:
£600 (VAT excluded)
Venue Capacity:
50
Telephone Number:
01698 852 093
Cancellation Policy:
2 weeks notice
Venue Features:
Administrative support for delegates, Boardroom layout, Disabled access, Flipcharts & stationery provided, In-house catering (lunches, etc.), Lecture theatre layout, Outside catering can be sourced, Parking, PC equipment, Projection equipment, Refreshments (tea, coffee, etc.), Treatment couches, Wi-fi wireless internet
Cancellation Policy:
2 weeks notice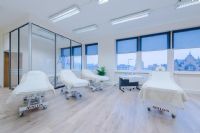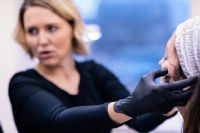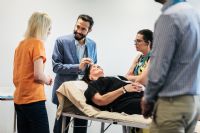 The Aesthetic Training Academy offers unbiased training courses for practitioners working in the field of aesthetic medicine. The courses are conducted by Drs Simon and Emma Ravichandran who have over 10 years experience working in the aesthetics field.