Radisson Blu Edwardian, Kenilworth
Venue Address:
97 Great Russell Street, London, WC1B 3LB
Venue Fee:
(VAT excluded)
Venue Capacity:
120
Telephone Number:
0207 666 2322
Venue Features:
Administrative support for delegates, Boardroom layout, Disabled access, DVD player, Flipcharts & stationery provided, In-house catering (lunches, etc.), Lecture theatre layout, Microphone & audio equipment, PC equipment, Projection equipment, Refreshments (tea, coffee, etc.), Suitable for laser demonstrations, Suitable for minor surgery demonstrations, Wi-fi wireless internet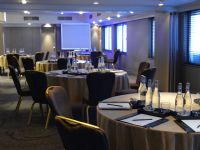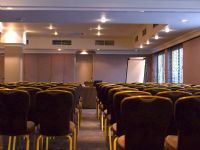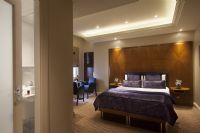 Just 50 metres from the British Museum and close to Covent Garden, the Radisson Blu Edwardian, Kenilworth is a contemporary townhouse hotel with a buzzing bar and restaurant serving great seasonal British cooking. Seek design and original art create a relaxing vibe for meetings in the heart of literary Bloomsbury.