Radisson Blu Edwardian, Grafton
Venue Address:
130 Tottenham Court Road, London, W1T 5AY
Venue Fee:
(VAT excluded)
Venue Capacity:
110
Telephone Number:
0207 666 5477
Venue Features:
Administrative support for delegates, Boardroom layout, Disabled access, DVD player, Flipcharts & stationery provided, In-house catering (lunches, etc.), Lecture theatre layout, Microphone & audio equipment, PC equipment, Projection equipment, Refreshments (tea, coffee, etc.), Suitable for laser demonstrations, Suitable for minor surgery demonstrations, TV, Wi-fi wireless internet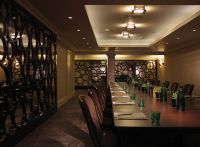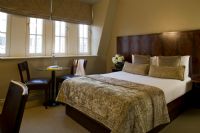 There's a pleasing buzz to this hotel that reflects the energy of its location, equally good for the City, the West End or even Paris via nearby St Pancras station. 12 meeting spaces are as versatile as they are comfortablem, and the convivality of the newly opened Trunk Restaurant makes it perfect for lunchtime or evening entertaining.