Radisson Blu Edwardian, Mercer St
Venue Address:
20 Mercer Street, Covent Garden, London, WC2H 9HD
Venue Fee:
(VAT excluded)
Venue Capacity:
50
Telephone Number:
0207 845 8613
Venue Features:
Administrative support for delegates, Boardroom layout, Disabled access, DVD player, Flipcharts & stationery provided, In-house catering (lunches, etc.), Lecture theatre layout, Microphone & audio equipment, PC equipment, Projection equipment, Refreshments (tea, coffee, etc.), Suitable for laser demonstrations, Suitable for minor surgery demonstrations, TV, Wi-fi wireless internet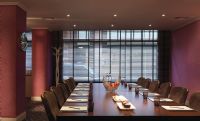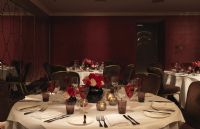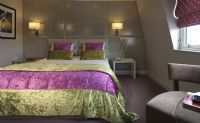 The newly transformed Radisson Blu Edwardian, Mercer St is a landmark in Covent Garden's Seven Dials village. Six HD-ready meeting rooms can host up to 50 guests for events of every style. Ground floor meeting rooms are flooded with natural light, and touch-screen technology means everything is beautifully simple. Dial Bar and Restaurant is a lively local meeting place with a cocktail menu inspired by the area's market heritage.