Course Details
Region: Non-UK | Venue: Palais des congres de Paris | Duration: 3 Days
Contact Details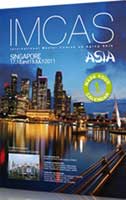 IMCAS
Contact:

Address:
C/O Check-Up SANTE 8
Rue Foucault
Paris
75116
Telephone:
+33 (0)1 40 73 82 82
Email Us
For more information on this event please add your name, email and tel below.
We are thrilled to meet you all in Paris once again for our 21st IMCAS World Congress.
The IMCAS World congress is renowned world over for it's innovative approach to sharing all the latest advances in dermatology, plastic surgery and aesthetic science. Each year, thousands of practitioners from across the globe gather for an experience of a lifetime.
At this year's congress, you can expect more teaching hours than ever before! We have nearly 300 sessions brought to you by over 700 expert speakers focusing on 15 key themes spread over 3 packed days. Returning from previous years, we have popular sessions covering injectables, threads, lasers & EBDs, lipofilling, peelings & anti-aging, clinical dermatology, professional business, body surgery, and breast surgery. A full day of cadaver workshops will also be returning, and new to this year we
have sessions dedicated to hair restoration.
We are also proud to bring you Master classes on Middle Eastern, Eastern European, and East Asian morphotypes for a greater insight into how to conduct procedures on patients from different ethnic backgrounds.
Being back in the city of lights offers you many opportunities to mingle, unwind and explore! Socialise with your peers and encounter new colleagues at our Networking Cocktail, then cut loose and dance the night
away with our dazzling Gala Dinner.
We look forward to meeting you in Paris.
Venue Details: Palais des congres de Paris
Venue Address:2 Place de la Porte Maillot, Ile-de-FranceIle-de-France, FRANCE
Fee: From 250 Euros (VAT excluded) | Refreshments Provided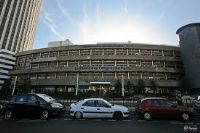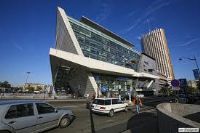 Disclaimer
www.cosmetictraining.co.uk accepts no liability for the accuracy of training course information listed above. All information is provided by the training course operator.
Training courses listed on www.cosmetictraining.co.uk are neither run nor organised by www.cosmetictraining.co.uk or The Consulting Room (www.consultingroom.com). We do not validate, accredit or verify the quality or educational content of training courses in any way. It is up to the individual to ask to see CPD or qualification certification and to do due diligence to satisfy themselves of the course quality when applying with the provider.
You will need to contact the listed provided directly using the contact information on the left hand side of this page in order to enquire about the specific training course. Please do not contact us directly.