Course Details
Duration: 1 day
Contact Details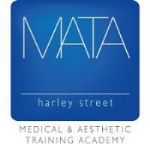 MATA Academy
Contact:
Valeria Caimi

Address:
1 Harley Street
London
London
W1G 9QD
Telephone:
020 3126 4870
Email Us
For more information on this event please add your name, email and tel below.
At MATA we offer mentoring to nurses who are wishing to complete their V300 course to become an Independent Nurse Prescriber.
Our experienced tutors provide support and mentorship during clinical training days where you will work alongside them on the prescribing element of the course and achieve learning outcomes relevant to your specific needs. As well as this, you can have dedicated one on one mentoring on facial anatomy, advanced Botox and Dermal Filler procedures and learn about the wide range of drugs that you will be able to prescribe on completion of the training and what they can be used for.
If you would like to join our prescriber mentorship scheme with one of our designated medical professionals, please email info@matacourses.com
Details:
Fee: £1500 plus vat (VAT excluded) | Refreshments Provided
Disclaimer
www.cosmetictraining.co.uk accepts no liability for the accuracy of training course information listed above. All information is provided by the training course operator.
Training courses listed on www.cosmetictraining.co.uk are neither run nor organised by www.cosmetictraining.co.uk or The Consulting Room (www.consultingroom.com). We do not validate, accredit or verify the quality or educational content of training courses in any way. It is up to the individual to ask to see CPD or qualification certification and to do due diligence to satisfy themselves of the course quality when applying with the provider.
You will need to contact the listed provided directly using the contact information on the left hand side of this page in order to enquire about the specific training course. Please do not contact us directly.