Course Details
Region: London | Venue: Boston International Training Academy Ltd. | Duration: 1 day
Contact Details
Boston International Training Academy
Contact:
Malti O'Mahony

Address:
41 MOSCOW ROAD
BAYSWATER
LONDON
W2 4AH
Telephone:
020 7229 9080
Web:
www.bostontrainingacademy.com
Email Us
For more information on this event please add your name, email and tel below.
The Mesotherapy course is designed for all practitioners including beginners.
Mesotherapy is a non-surgical treatment aimed at diminishing problem areas in your body such as cellulite, excess weight, body contouring and skin rejuvenation.
AGENDA
Introduction to Mesotherapy
History
Advantages
Managing client's expectations
Contraindications
Side effects
Mesotherapy for cellulite
Client consultation
Cellulite
Assessment of cellulite
Pharmacology
Mixture for cellulite
Mixture for fat
Manual versus assisted injection systems
Injection techniques
Treatment protocol
Aftercare
Mesotherapy for skin rejuvenation
Layers of the skin
Facial & eyelids muscles
Facial nerves
Arteries and veins
Blood vessels of head
Skin anatomy
Pain management
Treatment protocol
Mesotherapy for hair
Hair structure
Hair growth cycle
Hair loss
Treatment protocol
Clients / patients
Insurance
Business & marketing
Recommended reading/li>
Insurance
Demonstration
Practical session
Final discussion
Details: Boston International Training Academy Ltd.
Venue Address:41 MOSCOW ROAD, BAYSWATER, LONDON, LONDON, W2 4AH
Fee: £399 (VAT included) | Refreshments Provided
www.bostontrainingacademy.com/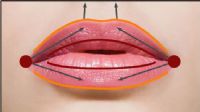 Boston International Training Academy Ltd. is located in Bayswater, central London. Paddington mainline station is nearby for fast rail connections. Bayswater (on the District Line and the Circle Line) and Queensway (on the Central Line) are the closest underground stations. A short bus ride from Oxford Street.
Disclaimer
www.cosmetictraining.co.uk accepts no liability for the accuracy of training course information listed above. All information is provided by the training course operator.
Training courses listed on www.cosmetictraining.co.uk are neither run nor organised by www.cosmetictraining.co.uk or The Consulting Room (www.consultingroom.com). We do not validate, accredit or verify the quality or educational content of training courses in any way. It is up to the individual to ask to see CPD or qualification certification and to do due diligence to satisfy themselves of the course quality when applying with the provider.
You will need to contact the listed provided directly using the contact information on the left hand side of this page in order to enquire about the specific training course. Please do not contact us directly.