Course Details
Region: London | Venue: Boston International Training Academy Ltd. | Duration: 1 day
Course Topic(s):
Anti-Ageing, Botulinum Toxin
Related Product(s)/Brand(s):
Azzalure
Contact Details
Boston International Training Academy
Contact:
Malti O'Mahony

Address:
41 MOSCOW ROAD
BAYSWATER
LONDON
W2 4AH
Telephone:
020 7229 9080
Web:
www.bostontrainingacademy.com
Email Us
For more information on this event please add your name, email and tel below.
The Foundation Botulinum toxin course is designed for complete beginners.
With over 5 million treatments last year, cosmetic Botulinum toxin injections are the most commonly performed aesthetic procedure in the world. The treatment is relatively easy to perform with a low incidence of complications and high patient satisfaction.
AGENDA
Introduction
Botulinum toxin
How Botox works
Botulinum toxin structure
Brands of Botox
Comparison
Azzalure
Contraindications
Mode of action
Units
Reconstitution
Dilution table
Patient preparation
Pain management
Aftercare
Side effects
How to prevent bruising
Frontal and periorbital muscle
Corrugator muscle
Procerus muscle
Assessment of facial anatomy
Facial nerves
Vascular system
Glabella
Forehead
Brow shaping / brow lift
Crow's feet
Before & after
Insurance
Demonstration
Practical session
Final discussion
Details: Boston International Training Academy Ltd.
Venue Address:41 MOSCOW ROAD, BAYSWATER, LONDON, LONDON, W2 4AH
Fee: £550 (VAT included) | Refreshments Provided
www.bostontrainingacademy.com/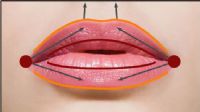 Boston International Training Academy Ltd. is located in Bayswater, central London. Paddington mainline station is nearby for fast rail connections. Bayswater (on the District Line and the Circle Line) and Queensway (on the Central Line) are the closest underground stations. A short bus ride from Oxford Street.
Disclaimer
www.cosmetictraining.co.uk accepts no liability for the accuracy of training course information listed above. All information is provided by the training course operator.
Training courses listed on www.cosmetictraining.co.uk are neither run nor organised by www.cosmetictraining.co.uk or The Consulting Room (www.consultingroom.com). We do not validate, accredit or verify the quality or educational content of training courses in any way. It is up to the individual to ask to see CPD or qualification certification and to do due diligence to satisfy themselves of the course quality when applying with the provider.
You will need to contact the listed provided directly using the contact information on the left hand side of this page in order to enquire about the specific training course. Please do not contact us directly.