Course Details
Duration: Maximum of 142 Hours
Course Qualification(s):
Level 7, PGCert
Course Topic(s):
Anti-Ageing, Botulinum Toxin, Dermal Filler, Health and Safety, Level 7 Training
Contact Details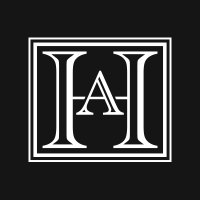 Harley Academy
Contact:
Tristan Mehta

Address:
Pall Mall Medical
5 St
Liverpool
North West
L3 9SJ
Telephone:
02031 295756
Email Us
For more information on this event please add your name, email and tel below.
This Level 7 Certificate in Injectables for Aesthetic Medicine allows current and aspiring practitioners in botulinum toxins and dermal fillers to meet Health Education England's 2016 Qualification Requirements for Delivery of Cosmetic Procedures.
LEVEL 7 UNITS COVERED
Unit 1: Principles of history and law in aesthetic medicine
Unit 2: Principles of treatment in aesthetic medicine
Unit 3: Principles of psychology in aesthetic medicine
Unit 4: Principles of dermatology in aesthetic medicine
Unit 5: Principles of botulinum toxin in aesthetic medicine
Unit 6: Practice of botulinum toxin in aesthetic medicine
Unit 7: Principles of dermal fillers in aesthetic medicine
Unit 8: Practice of dermal fillers in aesthetic medicine
PRACTICAL TRAINING
Practical training in each procedure can either be done independently if you already have a personal mentor, or our level 7 qualification students receive both priority booking and a heavy discount on our highly sought-after mentoring days.
PERSONAL SUPPORT FROM A HARLEY ACADEMY TUTOR
All of our Level 7 Injectables students benefit from a truly unique support system. In addition to your clinical supervisor, you will have a personal tutor throughout the duration of your studies (and beyond), who will be on hand for any clinical questions, as well as enquiries about all elements of the course.
ARE YOU ALREADY AN EXPERIENCED AESTHETICS PRACTITIONER?
You can get your previous experience or training formally recognised with Harley Academy. This will future-proof your career and ensure that you can still gain cosmetic insurance as training requirements change in the coming years.
For the Foundation Day and logbook of cases (units 6 & 8), Recognition of Prior Learning (RPL) is possible for those who have already completed these elsewhere.
ENTRY REQUIREMENTS
A Level 6 (undergraduate) degree in medicine, nursing, midwifery, dentistry or pharmacy
A valid GMC/NMC/GDC/GPhC number
English as a first language, or English Language Testing System (IELTS) 7.0 in all components
International students may be accepted if an equivalent level of education can be demonstrated, and you are professionally registered.
Please refer to our Entry Requirements Policy for details.
All applicants must provide their professional registration number in support of their application. You may also be asked to provide a CV.
Details:
Fee: £2875 (VAT excluded) | No Catering
www.harleyacademy.com/training-courses/level-7-aesthetics-training/
Disclaimer
www.cosmetictraining.co.uk accepts no liability for the accuracy of training course information listed above. All information is provided by the training course operator.
Training courses listed on www.cosmetictraining.co.uk are neither run nor organised by www.cosmetictraining.co.uk or The Consulting Room (www.consultingroom.com). We do not validate, accredit or verify the quality or educational content of training courses in any way. It is up to the individual to ask to see CPD or qualification certification and to do due diligence to satisfy themselves of the course quality when applying with the provider.
You will need to contact the listed provided directly using the contact information on the left hand side of this page in order to enquire about the specific training course. Please do not contact us directly.