Course Details
Region: London | Venue: MSE Meeting Rooms | Duration: Full Day
Contact Details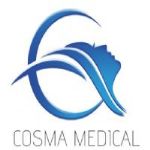 CosmaMedical Training Academy
Contact:
Saba El-Musharaf

Address:
103a Oxford street
M S E Meeting rooms
London
United kingdom
W1D 2HG
Telephone:
07448569821
Email Us
For more information on this course please add your name, email and tel below.
COURSE OUTLINE
Includes a hands-on practice session to give delegates a thorough idea of the procedure.
This section will start by introducing the history of Plasma rich protein.
Aspects of Pharmacology, Anatomy, Toxicology and the actual Physiology of the procedure will be covered.
Extraction and preparation of the sample and the dosage regimens for different patients will be discussed.
Delegates will learn about patient management and handling any complications that may occur.
Obtaining patient consent protocols will be discussed as well as insurance for yourself as a practitioner.
Delegates will be introduced to the facial aesthetics and hair therapy involved in PRP.
The different injection and delivery techniques will be taught including the use of Cannula, Dermapen and Derma rollers.
A Hands-on practice session will take place to give delegates a thorough idea of the procedure.
Venue Details: MSE Meeting Rooms
Venue Address:103a Oxford street, LondonLondon, London, W1D 2H G
Fee: £629.10 (VAT included) | Lunch Provided
Disclaimer
www.cosmetictraining.co.uk accepts no liability for the accuracy of training course information listed above. All information is provided by the training course operator.
Training courses listed on www.cosmetictraining.co.uk are neither run nor organised by www.cosmetictraining.co.uk or The Consulting Room (www.consultingroom.com). We do not validate, accredit or verify the quality or educational content of training courses in any way. It is up to the individual to ask to see CPD or qualification certification and to do due diligence to satisfy themselves of the course quality when applying with the provider.
You will need to contact the listed provided directly using the contact information on the left hand side of this page in order to enquire about the specific training course. Please do not contact us directly.