Course Details
Region: London | Venue: ESAG - Bader Medical Institute of London | Duration: 4 days in total
Contact Details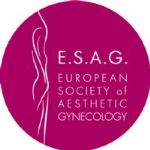 Bader Medical Institute
Contact:
Alex Bader

Provider Code:
London October 2019
Address:
33 Cavendish Square
Marylebone
London
London
W1G 0PW
Telephone:
02032395721
Web:
esag.org/
Email Us
For more information on this course please add your name, email and tel below.
The European Society of Aesthetic Gynecology | ESAG is delighted to present Hands On Training Courses on Surgical and Non Surgical Female Genitalia Cosmetic Procedures with a fully rejuvenated scientific program.
The course aims to provide an intensive, hands on training on Surgical and Non-Surgical procedures on Cosmetic & Aesthetic Gynecology. The duration of the course is 4 days, which include both theory and full hands on surgery training on live cases.
The training program will include:
Theory:
Basic theory of Surgical and Non-Surgical Cosmetic & Aesthetic Gynecology
The Art of Cosmetic Counselling of patients that will undergo Cosmetic Gynecology procedures
Technology application for Vulvo-Vaginal Rejuvenation, functional & Aesthetic enhancement
Hands On Surgery Cases training:
Hands on surgery training on the full list of Female Genital Cosmetic – Aesthetic surgeries
Injectables for Vulvo-Vaginal Rejuvenation, functional & Aesthetic enhancement
Attendees will be able to participate hands on, on live Surgical and Non-Surgical cases, and learn tips and tricks of Cosmetic & Aesthetic Gynecology. The program will include maximum number of 8-10 live cases with the full spectrum of the related indications.
Covered Topics:
Labia Minora Plasty
Labia Majora Plasty
Clitoral Hood Plasty
Combination of Labia Minora Plasty and Clitoroplasty
Single Thread Vaginal Tightening STVT®
Perineoplasty
Hymenoplasty
Fat grafting and transfer for Labia Majora Augmentation
Non -Surgical Vulvar Rejuvenation with Laser and Radiofrequency Technologies
Hormonal Imbalance: Identifying, Understanding the effects and Treatment
Non-Surgical Laser and Radiofrequency Technologies for Vaginal Rejuvenation and Treatment of Stress Urine Incontinence
Platelet Rich Plasma (PRP) application into Vulvo-Vaginal tissues
Non-Surgical Laser Vulvar skin Tightening
Laser Vulvar skin Bleaching
Labia Majora Augmentation by Fillers
Botulinium toxin application for the dyspareunia treatment
G -Spot® Amplification with G-Shot® technique
Shot® therapy for enhanced Female sexual function
FEMI-O® therapy for vaginal dryness
Vampire Vaginal Rejuvenation/VVR® therapy for Vulvo-Vaginal Skin rejuvenation and lifting
Venue Details: ESAG - Bader Medical Institute of London
Venue Address:33 Cavendish Square, LondonLondon, UK, W1G 0PW
Fee: (VAT excluded) | Lunch Provided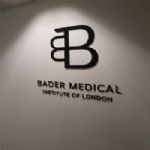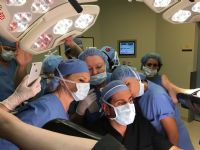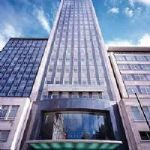 Bader Medical Institute of London is an exclusive medical facility located in the heart of London's medical district. Bader Medical Institute of London is dedicated to offer special medical and aesthetic services to patients and professionals and aims to deliver unique solutions using cutting edge technologies. Within these services, Bader Medical Institute of London, offers vertical training solutions for Medical Professionals in the field of Cosmetic, Aesthetic & Reconstructive Gynecology. Bader Medical Institute of London doctors are globally renowned and with high reputation in the international arena on their specific area of expertise.
Presenter / Speaker Detail

Course Presenter: Dr. Alex Bader
Alex Bader, MD, FAAOCG, FAACS

Ob&Gyn Consultant (London - Dubai -Athens)

Specialist Pelvic Floor Reconstruction – Cosmetic Gynecology

President and Founder of the European Society of Aesthetic Gynecology –ESAG

Founder and Co-director of the Bader Medical Institute of London

Associate researcher at University of Oxford-UK
Disclaimer
www.cosmetictraining.co.uk accepts no liability for the accuracy of training course information listed above. All information is provided by the training course operator.
Training courses listed on www.cosmetictraining.co.uk are neither run nor organised by www.cosmetictraining.co.uk or The Consulting Room (www.consultingroom.com). We do not validate, accredit or verify the quality or educational content of training courses in any way. It is up to the individual to ask to see CPD or qualification certification and to do due diligence to satisfy themselves of the course quality when applying with the provider.
You will need to contact the listed provided directly using the contact information on the left hand side of this page in order to enquire about the specific training course. Please do not contact us directly.