Course Details
Region: West Midlands | Venue: MediZen | Duration: 1 Day Course
Course Topic(s):
Aesthetic Nursing, Anatomy Training, Anti-Ageing, Botulinum Toxin, Clinical Facial Anatomy, Health and Safety
Related Product(s)/Brand(s):
Botox
Contact Details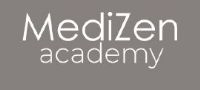 MediZen Academy
Contact:
Ann Booth

Address:
Suite A, 282 Lichfield Rd
Mere Green
Sutton Coldfield
Birmingham
B74 2UG
Telephone:
0121 308 4372
Email Us
For more information on this course please add your name, email and tel below.
This will include a review of the upper face, but will focus predominantly on all areas of the mid and lower face and neck, including nasalis, infraorbital lines, mentalis, levator anguli oris, dilator nares, depressor septi nasi, levator labii, platysma and masseteric planing. It consists of a detailed presentation on toxin pharmacology, muscle anatomy, differentiation of toxins, dilution and storage, and a live demonstration of full facial Botox treatment, depending on the indications for the model selected. Delegates will be expected to bring their own model, and inject in any or all appropriate areas, subject to the patient being medically and aesthetically suitable in the opinion of the trainer.
Course attendance is strictly confined to doctors, dentists and nurses. Regretfully, we cannot accept applications from mental health nurses, pharmacists, physiotherapists, paradental and paramedical staff. Proof of professional registration and copies of insurance documents will be required prior to booking.
We ask you to bring your own model on the day, so you can observe the response to treatment and learn from your results. In exceptional circumstances, such as course delegates from abroad, we may be able to source a model for you if sufficient notice is given (at extra charge).
Product will be provided for you to inject and is included in the course price. We use Botox and Juvéderm Vycross for our training.
Returning delegates at subsequent courses after initial attendance will be offered a discount of 10%.
Lunch is of course provided for all course delegates. Vegan/Vegetarian food can be sourced if required – please inform us of any dietary requirements at the time of booking.
If you are travelling some distance, and plan to stay locally the night before the course, we recommend the Best Western Moor Hall Hotel. It is 5 minutes from the clinic, of a good standard, set on a golf course, and not expensive.
Venue Details: MediZen
Venue Address:Suite A, 282 Lichfield Rd, Sutton ColdfieldSutton Coldfield, Birmingham, B74 2UG
Fee: 950 (VAT excluded) | Lunch Provided
www.medizenacademy.co.uk/courses/
Conveniently located near major motorway junctions, rail and even airport links - MediZen provides an excellent central UK location for aesthetic training providers. A fully working Care Quality Commission registered aesthetic clinic and clinical trial centre; MediZen can provide a range of training rooms from a small (max. capacity x8) training room equipped with plasma screen to an adjacent laser safe minor operating theatre. Additional treatment rooms are available.
Presenter / Speaker Detail

Course Presenter: Dr David Eccleston
David's ethos is evidence-based practice. As such, he has a dedicated clinical trial team based at his clinic in Sutton Coldfield, and has taken part, often as Chief Co-Ordinating Investigator, in pre-licensing trials on all the botulinum toxins commercially available in the UK. You would be hard-pushed to find a UK doctor with David's breadth and depth of knowledge of botulinum toxin pharmacology and application, regardless of brand. His knowledge and expertise on toxin are not only for aesthetic indications, but also for medical ones, such as the management of hyperhidrosis and chronic migraine.

David has also led clinical trials on several hyaluronic fillers, and has been a key member of Medical Advisory Boards for Allergan, Revance and Merz. Trials on Belkyra (still awaiting UK approval) and Latisse have also been led by David.

He is an International Faculty Member of the Allergan Medical Institute, is the UK representative on Allergan's International Advisory Board for Hyaluronic Acid filler Complications and one of the UK's 'go to' experts for practitioners who need advice or support when complications occur.
Disclaimer
www.cosmetictraining.co.uk accepts no liability for the accuracy of training course information listed above. All information is provided by the training course operator.
Training courses listed on www.cosmetictraining.co.uk are neither run nor organised by www.cosmetictraining.co.uk or The Consulting Room (www.consultingroom.com). We do not validate, accredit or verify the quality or educational content of training courses in any way. It is up to the individual to ask to see CPD or qualification certification and to do due diligence to satisfy themselves of the course quality when applying with the provider.
You will need to contact the listed provided directly using the contact information on the left hand side of this page in order to enquire about the specific training course. Please do not contact us directly.